Books Read For Pleasure in 2017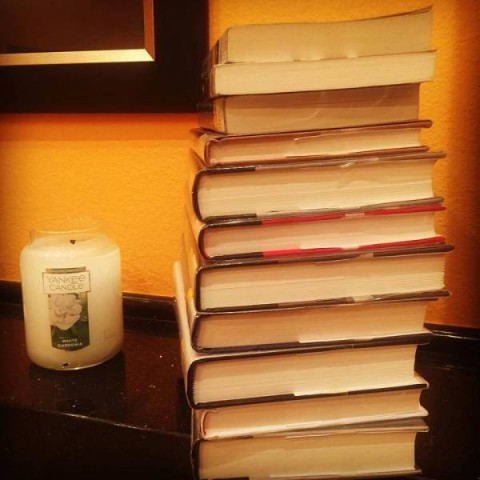 Remember the year before last I started my quest to read 30 books a year? Although that is not really a lot, life seems to take over and I have not made it to the 30 yet. However, last year I did read 26 which was very close. I basically read anything and do not have a preference. Except romance novels are not really my thing so I try to stay away from them. Here are my list of books read last year. Have you read any of these?
1. Reconstructing Amelia by Kimberly McCreight     One of my favorites. I've read it before.
2. In the Days of Rain: A Daughter, A Father, A Cult by Rebecca Stott
3. The Shack by Wm Paul Young
4. When Breath Becomes Air-Paul Kalanithi    Excellent book!
5. Tuck Everlasting by Natalie Babbit             Yes it is a children's book but I felt like reading it. Good book!
6. Roll of Thunder Hear My Cry by Mildred D. Taylor     Another children's book.
7. Coraline by Neil Gaiman                                         Yes, another children's book.
8. Black Moses by Alain Mabanckou
9. You are A Badass: How to stop Doubting Your Greatness and Start Living An Awesome Life by Jen Sincero   I highly recommend this book!
10. Knowing Your Value: Women, Money, and Getting What You're Worth by Mika Brzezinski
11. Option B: Facing Adversity, Building Resilience, and Finding Joy by Sheryl Sandberg and Adam Grant
12. Hallelujah Anyway: Rediscovering Mercy by Anne Lamott
13. Giant of The Senate by Al Franken               Excellent book!
14. A Cup of Rage by Raduan Nassar                I love the style in which this book was written. Very good!!
15. Killers of The Flower Moon: The Osage Murders and The Birth of The FBI by David Gran          True story detailing horrific events in American history.
16. Fun Home by Alison Bechdel                 This is a true story written in comic book form. It was very good!
17. Happy People Read and Drink coffee by Agnes Martin-Lugand             This was a French romance novel. I really enjoyed it.
18. The Boy in The Earth by Fuminori Nakamura
19. Feral by James Demonaco and B.K. Evenson                         I do not like zombie books or movies, but I loved this book!
20. White Trash: The 400 Year Untold History of Class in America by Nancy Isenberg
21. The Private Life of Mrs. Sharma by Ratika Kapur
22. Hidden Figures by Margot Lee Shetterly
23. After Disasters by Viet Dinh
24. Devil's Bargain by Joshua Green                      Excellent!
25. In The Land of Milk and Honey by Jane Jensen
26. The Process is a Process All It's Own by Peter Straub
Related Posts