Slow Cooker Apple Butter
I felt like making apple butter because I had never made it before and I felt like giving a good friend a homemade gift, so apple butter it was. Also, my local grocery store had a sale on apples so this was perfect timing. This is pretty sweet but feel free to adjust the seasonings to your liking. I taste tested often and the house smells wonderful while it is cooking!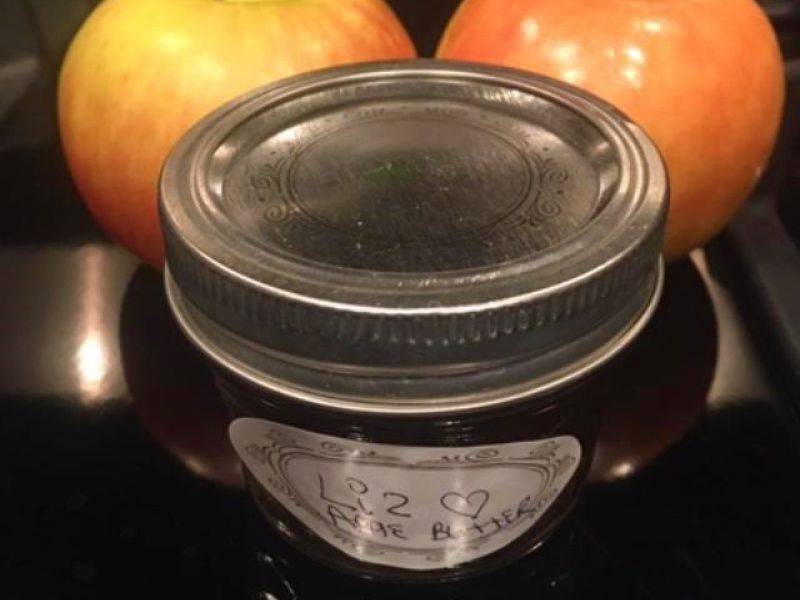 Similar recipes
Ingredients
For 4 Person(s)
Ingredients
3 1/2

Pounds Apples Peeled, cored and finely chopped

1/2 Cup

Sugar

1/2 Cup

Brown Sugar

2 Teaspoons

Ground Cinnamon

1/8 Teaspoon

Ground Cloves

1 Teaspoon

Vanilla

1/8 Teaspoon

Salt

Pinch

Nutmeg
Slow Cooker Apple Butter Directions
In the slow cooker combine all ingredients. Stir to combine well.

Set slow cooker to low and cook for about 10 hours. The mixture should be thick and brown. I checked, stirred and tasted about every 3 hours. If you feel it is done but still too watery, keep cooking with the lid a bit ajar so that the steam escapes and it can cook down to your desired thickness.

When done, use an immersion blender in the slow cooker to puree the apple butter until it is smooth. 
Recipe notes
I used Fuji apples. The best apples for making apple butter are Gala, Red Delicious, Fuji or McIntosh. Also, I made this a second time and only used All Spice and Vanilla. I added a little extra nutmeg (extra from what is already in the All Spice).