Herbed Chicken Thigh for One in the Crockpot
This literally came together because I had cilantro and parsley in the fridge that was going bad and I did not want to waste it. But it came out deliciously and full of flavor. The house smells great! No measurements with this recipe, you cook with your heart!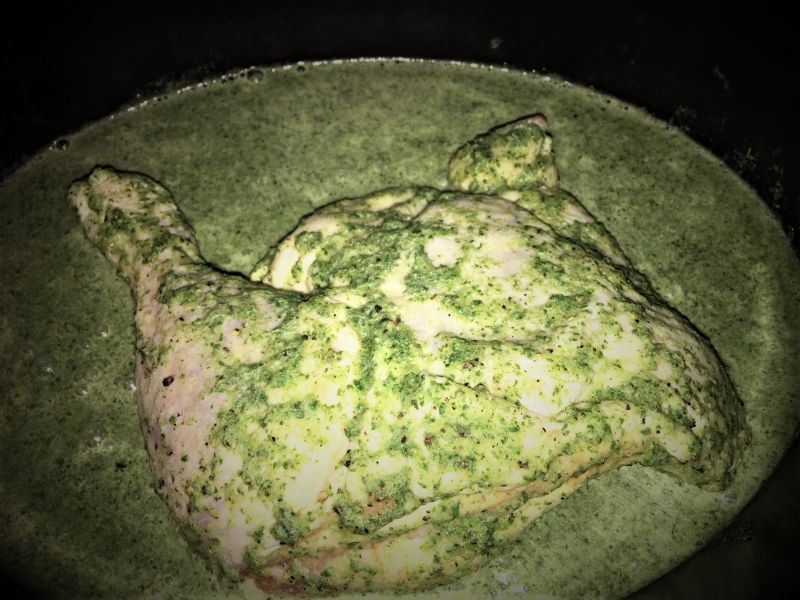 Ingredients
For 1 Person(s)
Ingredients
1 chicken leg and thigh

fresh cilantro

butter

garlic cloves

jalapena pepper

salt and pepper

lemon juice

1 cup chicken broth
Herbed Chicken Thigh for One in the Crockpot Directions
Season chicken with salt and pepper and place in the bottom of the crock pot.

I threw everything else in the blender and blended well. I did not measure anything, I just went on a whim. Make sure you also add salt and pepper to the mix in the blender. Taste for seasoning preference. 

Pour everything over the chicken and cook on high for 3-4 hours or on low for 6-7 hours. Very tender and good.